Leading Digital Transformation and Innovation
FOR EXECUTIVES
Gain the knowledge and confidence to successfully leverage the power of digital technologies for competitive advantage
100% live lectures by faculty from top global schools
Integrated group work on real world projects
Record of participation from UCLA extension
Starts on
TBD
Duration
4 weeks (Live Virtual)
Program Fee
INR 1,00,000
About the Program
We are in the midst of a digital tsunami. Digital technologies have progressed exponentially over the last decades and a tipping point
has been reached. We are seeing new intelligent programs beat the best human experts in complex domains such as medicine. We are witnessing the emergence of new digital leaders that are dominating multiple business sectors on the strength of their agile digital platforms/ services and are threatening to beat traditional leaders by significant margins.
Further the pace of progress in digital technologies shows no signs
of slowing down. All industries are susceptible to the forces of digital transformation and most executives are or will soon be confronted by the dynamics of digital disruption. There will be significant new opportunities as the underlying forces of digital disruption and value creation are understood and leveraged. Succeeding in this rapidly changing world will require both a solid understanding of digital products, services and business models and an inspirational leadership style to be bold, take risks and lead complex change.
What you will learn
The goal of this program is to provide you with the knowledge and tools to lead the process of digital transformation and innovation in your organization. Lectures and case studies will provide a rich forum for in-class discussions and provide an effective combination of theory and practice. You will assemble key insights along three important dimensions
Disruptive digital technologies
The program will provide an overview of the key disruptive technologies along with an indication of forthcoming trends
Digital transformation and innovation
Examples of innovative applications of digital technologies in various sectors will be covered along with their strategic rationales and implementation challenges
Digital culture and mindsets
A successful digital transformation requires strong and resolute leadership from the top complemented by a digital mindset that permeates the organization's culture and mission
Upon completion of the program, you will be ready to apply your knowledge to lead strategic decision making to leverage digital technologies in your business.
Who should take this course?
This program is designed for a broad range of executives across industry sectors. Managers of all functions and senior executives can learn to effectively analyze, articulate and apply key digital management and leadership insights in their teams and organizations.
This program will benefit you if
You are seeking to leverage the benefit of digital technologies in your function or business
You are interested to learn more about the leading trends in digital technologies such as platform business models and artificial intelligence
You are keen to apply digital technologies to drive business innovation and new product development
You want to use the power of digital technologies to deliver more value to your customers such as through personalization and new value adding services
You are a senior executive wishing to create a strategy for leading digital transformation within your organization
Record of Participation
Upon successful completion of the course, you will be awarded a Record of Participation from the University of California, Los Angeles (UCLA) Extension
Share on LinkedIn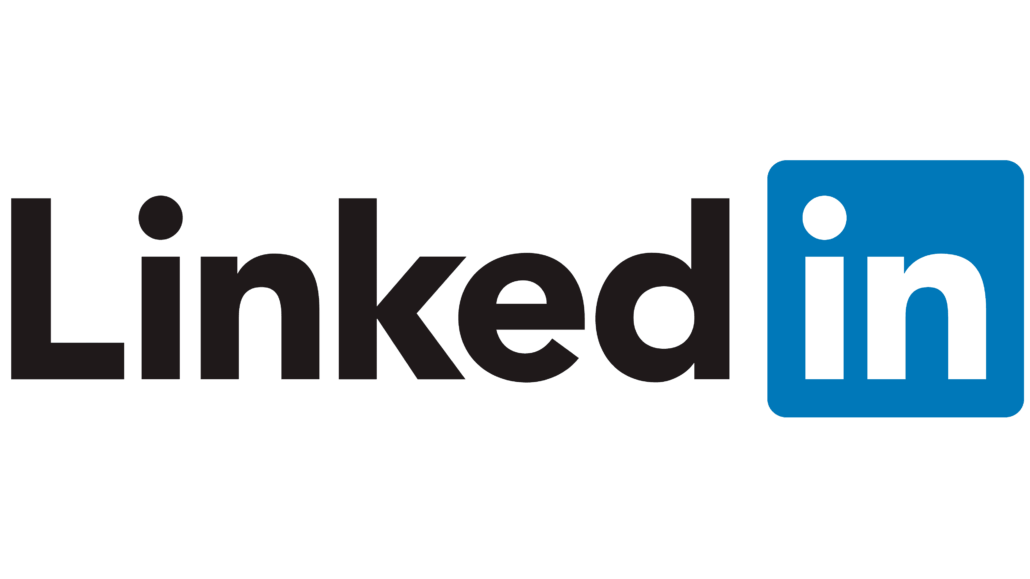 You can share your Record of Participation in the Certifications section of your LinkedIn profile, on printed resumes, CVs, or other documents.
Meet the world-class faculty
You will learn from world class instructor in this program from leading business schools and global corporates.
Professor Bruno Lanvin
Dr Bruno Lanvin is the President of the Smart City Observatory. He is also Executive Director of INSEAD's Global Indices, founder and CEO of D&L Partners, and co-founder and director of Portulans Institute. He has exercised senior responsibilities at the World Bank and in the United Nations.
Since 2002 he has been co-authoring the Global Information Technology Report (INSEAD-World Economic Forum); he is currently the co-editor of the Global Innovation Index Report (INSEAD-WIPO-Cornell University); he was the founder of a significant number of other key global indices and reports, including the Global Talent Competitiveness Report (GTCI), the Smart City Index (SCI) and the PICSA Index.
Dr Lanvin holds a BA in Mathematics and Physics from the University of Valenciennes (France), an MBA from Ecole des Hautes Etudes Commerciales (HEC) in Paris, and a PhD in Economics from the University of Paris I (La Sorbonne) in France. He is also an INSEAD alumnus (IDP-C). A frequent speaker at high-level meetings, he advises a number of global companies and governments around the world on technology, innovation, talent and AI matters, and has been a member of numerous boards, including those of IDA (Singapore), ICANN, GovTech (Singapore), the Mohammed Bin Rashid
Center for Government Innovation (United Arab Emirates), IP-Watch, and the Association for Accountability and Internet Democracy (EAAID), inter alia.
Professor Soumitra Dutta
Soumitra Dutta is a Professor of Management at and the former founding dean of the SC Johnson College of Business at Cornell University, New York. He is the founder of the Global Innovation Index, published by the World Intellectual Property Organization and was the co-editor of the Global Information Technology Report, published by the World Economic Forum – two influential reports in technology and innovation policy. He is also the founder and President of Portulans Institute, a non-partisan nonprofit research and education institution based in Washington DC.
Dutta is on the global boards of Sodexo and Dassault Systemes. He is also a member of the Shareholder Council of Chicago-based healthcare consulting company ZS Associates. Dutta is a member of the Davos Circle, an association of long-time participants in the Annual Davos meeting of the World Economic Forum. He was the co-chair of the World Economic Forum's Global Future Council on Innovation Ecosystems. He is also the Chief Academic Advisor to the Artificial Intelligence Forum of the Confederation of Indian Industry).
Professor Amit Basu
Professor Amit Basu is the Carr P. Collins Endowed Chair at the Cox School of Business at Southern Methodist University in Dallas, where he also chairs the IT and Operations Management department. Professor Basu has also been a faculty member at Vanderbilt University and the University of Maryland at College Park, and a visiting professor at INSEAD, the Vlerick Management School in Belgium and the Indian Institute of Management.
Professor Basu's research and teaching interests are in the areas of knowledge and data base systems, decision support systems, digital strategy, electronic commerce, and workflow management. He has published technical papers on these topics in a variety of leading publications, both major academic journals and business publications such as the Sloan Management Review and the Wall Street Journal. He has chaired the organizing committees and program committees for several international conferences and served on the editorial boards of the top academic journals in the Information Systems field. He served as the President of the INFORMS Information Systems Society in 2012 and 2013.
In addition to his research and teaching, Professor Basu has been a consultant and advisor to a number of private and public sector organizations, both in the USA and Western Europe, including Dow Corning, Cisco, Accenture, IBM, Belgacom, Merck, eTex, Leonidas, State Industries, the State of Maryland and the Government of Flanders in Belgium. He has also served as an expert witness in e-Commerce and IT, and as an advisor to several technology ventures. He received his Ph.D. from the University of Rochester, his M.B.A. from Southern Illinois University, and his B.Tech. in Electrical Engineering from IIT Delhi.
Professor Lutz Finger
Professor Lutz Finger is a Data Scientist in Residence at Cornell University. He runs the highly successful course "Designing Data Products" and is the author of the book "Ask Measure Learn." Lutz heads up the predictions efforts in Google health. At Snap Inc. Lutz has built the data science and data analytics team. At LinkedIn Lutz has led the Economic Graph Challenge – an exercise where LinkedIn data is used to create innovative products. As co- founder and former CEO of Fisheye Analytics, a media data-mining company, he supported governments and NGOs with data insights. Fisheye Analytics was acquired by the WPP group. He has an MBA from INSEAD, as well as an MS in quantum physics from TU Berlin.
Program Structure
The program is structured equally along the five essential elements of building a smart digital roadmap for an organization
Orientation
You will be welcomed to the program and start connecting with fellow participants in the program and get an overview of the forthcoming program. You will also start forming teams and start considering questions to explore in your customized project work.
Module 1
Intelligent data platform
An intelligent integrated data platform lies at the core of a smart digital roadmap
Big data is a core strength
Smart analytics are employed
Power of Internet of Things (IOT) is leveraged
Live Virtual Session with Industry Expert
Module 2
Digital products and services
Customer value delivery is enhanced through the creation of appropriate digital products and services
Information content of products and services is maximized
Relationships are enhanced through digital connectivity with customers
Mass customization is the norm
Live Virtual Group Work led by Program Coach
Module 3
Smart processes
The organization's processes are flexible, intelligent and agile
Experimentation is used as a source of learning
Smart automation is deployed to augment human capability
Appropriate incentives and culture are in place
Live Virtual Session with Industry Expert
Module 4
Connected ecosystem
The organization is able to leverage the power of its ecosystem of partners and customers to create value
Continuous learning from the periphery of the network (customers and partners)
Co-creating capabilities with partners and competitors
Leveraging the ecosystem for business model disruptions
Live Virtual Group Work led by Program Coach
Module 5
Digital culture
A digital mindset amongst all employees
Familiarity with digital tools and engagement on digital projects
Leadership styles that encourages openness and experimentation
Post Program
Record of participation from the University of California, Los Angeles (UCLA) Extension
+ Knowledge updates + Alumni Community + Social interactions