Leading Academic Institutions in Turbulent Times: Building for a post Covid-19 future
FOR EXECUTIVES
Gain the knowledge and confidence to leverage Artificial Intelligence for competitive advantage
100% live lectures by faculty from top global schools
Integrated group work on real world projects
Record of participation from UCLA extension
Starts on
20 March 2021
Duration
8 weeks (Live Virtual)
Program Fee
INR 95,000
About the Program
The COVID-19 pandemic has proven to be a key tipping point for academic institutions. Change has come suddenly and forcefully in multiple ways. Institutions have been forced to move their teaching programs online in a rush. Financial pressures have been accentuated and academic leaders are now forced to consider aggressive measures to contain costs and survive the crisis. The future has certainly become much more uncertain and volatile than before.
However, with every crisis comes opportunity. It has become clear that academic institutions will have to change significantly along multiple dimensions to thrive in the new normal of a post-Covid world. Digitalization will now become part of the core and academic learning and program design will have to be rethought. Careful attention will have to be paid to enhancing the student experience and ensuring that value delivery is concrete, timely and relevant to future career aspirations. Relationships with industry will have to be developed and faculty will have to be encouraged to broaden their perspectives and engage more with government, business and society.
Succeeding in this rapidly changing world will require both a solid understanding of global trends influencing academia and an inspirational leadership style to be bold, take risks and lead complex change.
What you will learn
The goal of this program is to provide academic leaders with an effective understanding of the current pressures for change in academia and provide the tools for charting a course for success in the future. Interactions with experienced Deans and Directors from India and abroad will highlight best practices and provide insights along the following important dimensions:

Thriving in a VUCA world
World has become more volatile, uncertain, complex and ambiguous for academic institutions. Deans and directors need to understand the forces of change and learn the basics of scenario planning to chart strategies for the future.
Revisiting the core of learning and research
The role of faculty and the nature of student success will have to be carefully reconsidered. New thinking on teaching and research and the impact of digital technologies on these important functions will lead to novel business models for academic institutions.
Connecting to the external ecosystem
Academic institutions will need to be increasingly connected to key players in the external ecosystem – governments, businesses and civil society. Academic leaders will need to build new connections and orchestrate different parties to help advance the agendas for advancing the goals of their own institutions and of the ecosystems in which they exist.
Upon completion of the program, you will be ready to apply your knowledge to lead strategic change for your academic institution in a VUCA post-Covid world.
Who should take this course?
This program is designed for a broad range of Deans and Directors of academic institutions including universities and colleges – both public and private. Department heads, program deans, college principals and university vice-chancellors will benefit from the content of the program and learn to effectively analyze, articulate and apply key management and leadership insights in their home institutions.
This program will benefit you if
You are seeking to understand the forces of change creating a VUCA world for academic institutions
You want to charge an effective strategic direction for your institution to thrive in a post-Covid world
You wish to understand best practices in academic leadership from both India and abroad
You wish to identify emerging trends and new business models for academic institutions.
You seek to drive change in your organization and provide leadership to your faculty, students and staff to succeed in a new post-covid world
You wish to understand your own leadership style and become more effective as a leader
Record of Participation
Upon successful completion of the course, you will be awarded a Record of Participation from the University of California, Los Angeles (UCLA) Extension
Share on LinkedIn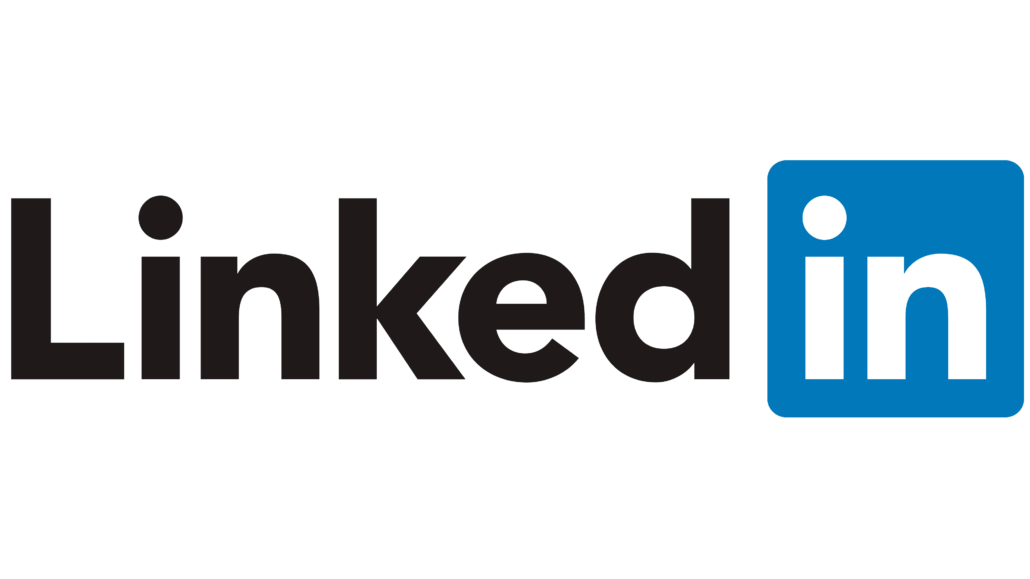 You can share your Record of Participation in the Certifications section of your LinkedIn profile, on printed resumes, CVs, or other documents.
Meet the world-class faculty
You will learn from world class instructor in this program from leading business schools and global corporates.
Professor Soumitra Dutta
Soumitra Dutta is a Professor of Management at and the former founding dean of the SC Johnson College of Business at Cornell University, New York. He is the founder of the Global Innovation Index, published by the World Intellectual Property Organization and was the co-editor of the Global Information Technology Report, published by the World Economic Forum – two influential reports in technology and innovation policy. He is also the founder and President of Portulans Institute, a non-partisan nonprofit research and education institution based in Washington DC.
Dutta is on the global boards of Sodexo and Dassault Systemes. He is also a member of the Shareholder Council of Chicago-based healthcare consulting company ZS Associates. Dutta is a member of the Davos Circle, an association of long-time participants in the Annual Davos meeting of the World Economic Forum. He was the co-chair of the World Economic Forum's Global Future Council on Innovation Ecosystems. He is also the Chief Academic Advisor to the Artificial Intelligence Forum of the Confederation of Indian Industry).
Prof. Tawfik Jelassi
Tawfik Jelassi is Professor of Strategy and Technology Management at IMD. He is also Co-Director of the Orchestrating Winning Performance (OWP) program in Lausanne and Singapore/Dubai, which is the school's largest executive education program with over 600 participants enrolled per year. His major research, teaching and consulting interests are in the areas of digital business transformation and leadership in turbulent times. He was granted several excellence awards for his teaching and research in Europe and the USA, and has received two national decorations from the President of Tunisia: "The Order of merit in the fields of education and science" and "The Order of the Republic". Before joining IMD, Dr. Jelassi was Minister of Higher Education, Scientific Research, and Information & Communication Technologies in the transition-to-democracy Government of Tunisia (2014-2015). Prior to that, he was Chairman of the Board of Directors of Ooredoo Tunisia, the leading mobile telecom operator in the country. Between 2000 and 2013, he was Professor and Dean of the Business School at Ecole Nationale des Ponts et Chaussées (Paris). Previously he was Coordinator of the Technology Management Department and Associate Professor at INSEAD (Fontainebleau)
Dr. Dongmin Chen
Dr. Dongmin Chen is the Dean of School of Innovation and Entrepreneurship, Director of Science and Technology Development Office of Peking University, and a tenured full professor in the Faculty of Academy for Advanced Interdisciplinary Studies.
Dr. Chen is the International Adviser of WIPO GII. He is a serial entrepreneur and invented the Metal Oxide Heterojunction RRAM device and led the technology development for MEMS-CMOS 3D integration.
He has developed more than 100 international patents. He has co-authored more than 70 scientific publications and 150 US and international patents. Dr. Chen is an Associate Editor and board member of Applied Physics Journal; a Sr. Associate Editor of Chinese Science Bulletin and an Associate Editor of Chinese Physics Letter. He is the Honorary Advisor to the Chinese American Semiconductor Professional Association in the US.
Prof. Lourdes Casanova
Lourdes Casanova Senior Lecturer and Gail and Rob Cañizares Director Emerging Markets Institute, S.C. Johnson School of Management, Cornell University. Awarded in 2014, 2015 one of 50 most influential Iberoamerican intellectuals by Esglobal. In 2017 one of 30 most influential Iberoamerican women intellectuals by Esglobal. Fulbright Scholar, masters University of Southern California, PhD University of Barcelona.
Co-editor with F. Cahen and A. Miroux 2021: From copycats to Leaders: Innovation from Emerging Markets. Cambridge University Press. Co-author with A. Miroux: The Era of Chinese Multinationals. Academic Press. Elsevier 2019. Emerging Market Multinationals Report 2020, 2019, 2018, 2017 and 2016. WithP. Cornelius, S. Dutta: Entrepreneurship and the Finance of Innovation in Emerging Markets. Academic Press. Elsevier. With J. Kassum: The Political Economy of an Emerging Global Power: In search of the Brazilian Dream, Palgrave Macmillan 2014, author Global Latinas: Latin America's emerging multinationals Palgrave Macmillan 2009. Former member Global Agenda Council, Competitiveness in Latin America World Economic Forum for Mexico, Brazil and Colombia, B20 Task Force in G20 summit, Los Cabos (2012). Board member Boyce Tompson Institute. Founding Board Member Societé des Amis du Chateau de Fontainebleau. Co-founder Ithaca Hub of Global Shapers. Op-ed writer Latin Trade, Agenda Publica contributor to CNN enespañol, El País and Voice of America.
Professor Alice Li
Alice Li is the Executive Director of the Center for Technology Licensing (CTL) at Cornell University. She oversees all aspects of technology management, marketing, license negotiation, outreach, and CTL activities to facilitate new venture creation in its services to all Cornell campuses and colleges.
Alice has 14 years of experience in university technology transfer. She was the Director of Licensing of the Ithaca office from 2011 to 2014, providing mentorship for licensing professionals in intellectual property protection, license negotiation, and spearheading new commercialization initiatives. Alice joined CTL in 2002 and started with hands-on management of invention portfolios, negotiations of complex deals, and engagement with start-up companies.
Alice obtained her Ph.D. from Cornell University and a B.S. from Tsinghua University. She is also an inventor and patent holder. Alice has been a Certified Licensing Professional since 2010.
Prof. Biswajit Saha
Dr. Biswajit Saha is Director (Training and skill Education ) in CBSE, New Delhi ,Manages the works of skill curriculum design, development of Student resource books & Training Manuals and Monitors the execution of variousTeaching Training Programmes by 16 CBSE- Centre of Excellences.Prior to joining CBSE in 2011, Dr. Saha was faculty member & HOD (CSE) at Government Engineering college, Agartala served as OSD (TechnicalEducation), Government of Tripura and worked with Tripura Central University& NIC Govt. of India in various capacities.
Dr. Saha handled execution of various development projects of World Bank,AICTE, UGC and Meity. He had actively participated in the drafting of NVEQF,NSQ F notified by MHRD & MSDE in 2012 and 2013 respectively. He drives promotion of future skill in school with strong industry association and oversees Digital Education movement under Vidyadaan @ DIKSHA. Dr. Saha is a member of various National and international committees
constituted by AICTE, State Higher Education council, DGT, NCTE, MOE, MSDE etc.
Prof. Ranjan Banerjee
Dr. Ranjan Banerjee is an alumnus of IIT Bombay and IIM Calcutta and has a doctoral degree from Carlson School of Management, USA. His doctoral thesis won a global award for the best dissertation in B2B Marketing from the 'Institute for the Study of Business Markets', Penn State University, USA.
He has worked with leading FMCG companies like Asian Paints, Vadilal and HUL. Prior to joining SPJIMR, he was the Founder-CEO of Renaissance Strategic Consultants. He joined SPJIMR as Dean in June 2015 and the institute has made rapid strides under his leadership.
He has been teaching courses on Marketing, Strategy, Behavioural Economics, Innovation & Design Thinking at leading Indian and international institutes including IIM Calcutta, SPJIMR, The Carlson School, University of Minnesota, Nyenrode, Holland. EBS , Germany, SMU, Singapore, Ashoka University. He has typically been rated as one of the top teachers in every institute he has taught in. At The Carlson School , a course he taught on marketing received perfect median feedback scores (7/7 on all dimensions) and he received department and school level teaching awards. Many of his corporate workshops have received perfect (10/10 on all dimensions) feedback scores,
He has co-authored a best-selling book with the noted business leader and author, R Gopalakrishnan on 'The Made in India Manager' which was published in November 2018. He has been a TEDx speaker and has been a keynote speaker at multiple national and international forums.
His research has been presented at Harvard Business School, University of Michigan, HEC Paris, Macquarie University etc. His work has been published in Harvard Business Review online, Psychology and Marketing, Economic and Political Weekly, Handbook of Business to Business Marketing etc.
Dr. Banerjee was recently awarded The IAC award for "Change Maestro and Institution Builder of the Year" which was selected by a distinguished jury of academics and corporate leaders.
Dr. Reena Kumar
Dr Reena Kumar Academic Director, Igesia Academy
A professional with 42 years in education, administration health care delivery, is adept at leading programs & initiatives involving multi-functional & multi-cultural teams.
She has been a Dean for 15 years and holds many leadership positions in the medical /dental professional associations.
Dr Kumar is the Regional Clinical Adviser for Special Olympics for Asia Pacific and has opened doors for Inclusive health care . She has been recognized for her unique contributions with the Golasino Health Leadership award – Special Olympics Asia Pacific. Her leadership initiations in education for special care has earned her "Excellence in Educational Leadership " award by American Academy of Developmental Dentistry and Medicine.
Dr Kumar has spearheaded the digital transformation of the National School Oral Health and Sports safety program of Indian Dental Association.
Dr Kumar has been recognized for her innovative efforts and is the recipient of National Innovative Dental Entrepreneur 2020 and National Leadership award for inclusive healthcare 2021.She has to her credit over 90 peer reviewed publications in journals and books. Dr Kumar is an invited speaker at national and international scientific conferences .
Program Structure
During the program you will have the chance to learn from world class faculty through live virtual lectures delivered from the USA on the Igesia learning platform. Many of these faculty members will be experienced deans and directors of academic institutions from India and abroad. You will better understand ongoing trends for higher education and be better placed to form future strategies. You will be given the opportunity to work in groups on projects of relevance to your own academic contexts.
Orientation
You will be welcomed to the program and start connecting with fellow participants in the pro- gram and get an overview of the forthcoming program. You will also start forming teams and start considering questions to explore in your customized project work.
Module 1
Thriving in a VUCA world
This first module of the course will present a broad overview of trends and forces of change affecting academia. While pressures have been building for academic institutions for some years, the Covid pandemic has highlighted the VUCA (volatile, uncertain, complex and am- biguous) world now enveloping academic institutions and has exposed the weaknesses and fragility of current academic models.
Live Virtual Session with Industry Expert
Module 2
Digital disruptions and new business models in Academia
In response to the Covid pandemic, academic institutions have been forced to move their teaching online and digital technologies have rapidly moved to the core of academic institu- tions. Digital disruptions are now a reality and academic institutions will have to rethink how digital technologies can be deployed and program design be adapted to both leverage new technological capabilities and create effective learning platforms for building future success. It provides appreciation on the why, the how and the what of digital intervention and frame- work academic institutions need to embrace
Live Virtual Group Work led by Program Coach
Module 3
Revisiting learning and student success in academia
The expectations of students are changing rapidly with respect to learning in the classrooms, their interactions with peers and their career goals upon graduation. Academic institutions will have to creatively integrate the human and technological dimensions within an appropri- ate strategic framework for learning and student success.
Live Virtual Session with Industry Expert
Module 4
Research, entrepreneurship and the importance of industry partnerships
This module will discuss mechanisms for fostering research within academic institutions and identify specific strategies for strengthening collaboration with industry. Fostering entrepre- neurship is becoming a key focus area for many academic institutions and this imposes new demands on faculty and new ways to partner with industry.
Live Virtual Group Work led by Program Coach
Module 5
Imagining the future of higher education and learning
This concluding module of the program will focus on imagining the future of higher education and learning. The process of disruptive change has just started and it likely that academic leaders will have to deal with substantial new challenges and opportunities in the coming years. You will explore how you can provide the vision and lead the change to help your insti- tution to win in the future.
Post Program
Record of participation from the University of California, Los Angeles (UCLA) Extension
+ Knowledge updates + Alumni Community + Social interactions