Intellectual Property Rights Management: An Enterprise Imperative
FOR EXECUTIVES
Gain the knowledge and confidence to leverage Artificial Intelligence for competitive advantage
100% live lectures by faculty from top global schools
Integrated group work on real world projects
Record of participation from UCLA extension
Starts on
TBD
Duration
4 weeks (Live Virtual)
Program Fee
INR 1,00,000
About the Program
Intellectual property – both tangible and intangible, are key assets organizations are leveraging to develop their market presence while creating a niche for itself in their respective market. This program brings together industry experts, academics from key business schools and the senior organizational leaders to gain a global appreciation of IPR management in the context of intellectual property rights cycle. This comprehensive program has been designed for business leaders, senior executives, and corporate strategists to gain valuable multi industry multi sector insights into strategic IP management.
This program provides a unique opportunity to explore the complex issue of IPR and corporate governance, commercialization approaches to IP assets and how to strategize and lead a multi domain, enterprise wide IPR management framework which is in harmony with the global nature of business.
The program dwells on the complex issues in IPR management related to disruptive technologies like Artificial Intelligence / machine Learning and Industry 4.0. It discusses on the policies and regulations about inventorship, authorship, ownership of AI driven IP assets
What you will learn
The goal of this course is to provide an effective combination of theory and practice of IPR concepts. Live lectures, industry insights and project work will provide a rich forum for virtual class discussions. You will assemble key insights on the following:
Strategic IP Orientation
Define strategic approach to exploit IPRs while simultaneously promoting fair competition, innovation, and market leadership.
IP Commercialization audit
Gain an in-depth appreciation of global practices in IP audit and IPR value to support IP commercialization in accordance to relevant financial and technology mandates. Analyze the existing corporate governance approach and incorporate IPR centric policies and practices in harmony with the legal, regulatory and stakeholder interests.
Enhancing your IP Territoriality
Critique the existing framework and drive structure and mechanisms to enforce your organization's IPRs while protecting your IPR territoriality in an efficient and cost-effective manner.


Upon completion of the program, you will be ready to apply your knowledge to lead strategic decision making to leverage the power of smart manufacturing and Industry 4.0 in your business.
Who should take this course?
This program is for practitioners and knowledge seekers who are keen for a comprehensive insight on IPR management in the emerging cyber marketplace where AI, various disruptive technologies and Industry 4.0 mandates are compelling a revisit and refinement of IPR policies and practices.
This program will benefit you if
You want to lead an organization through the complexities of IPR asset and risk management to drive business innovation and deliver more value to your stakeholders.
You aim to gain in-depth insights into emerging trends and policy directives on IPR as a strategic differentiator for an organization to leverage while achieving its business and social mission.
You are keen to embrace a global perspective to your existing specialization on harnessing IPR to drive innovation within the ambit of Competition law, MRTP and TRIPS.
You desire to drive IPR competencies in sync with the corporate governance aspects across the dynamic and complex business platform and processes.
You are poised to drive value from IP assets through the appropriate commercialization approach.
Record of Participation
Upon successful completion of the course, you will be awarded a Record of Participation from the University of California, Los Angeles (UCLA) Extension
Share on LinkedIn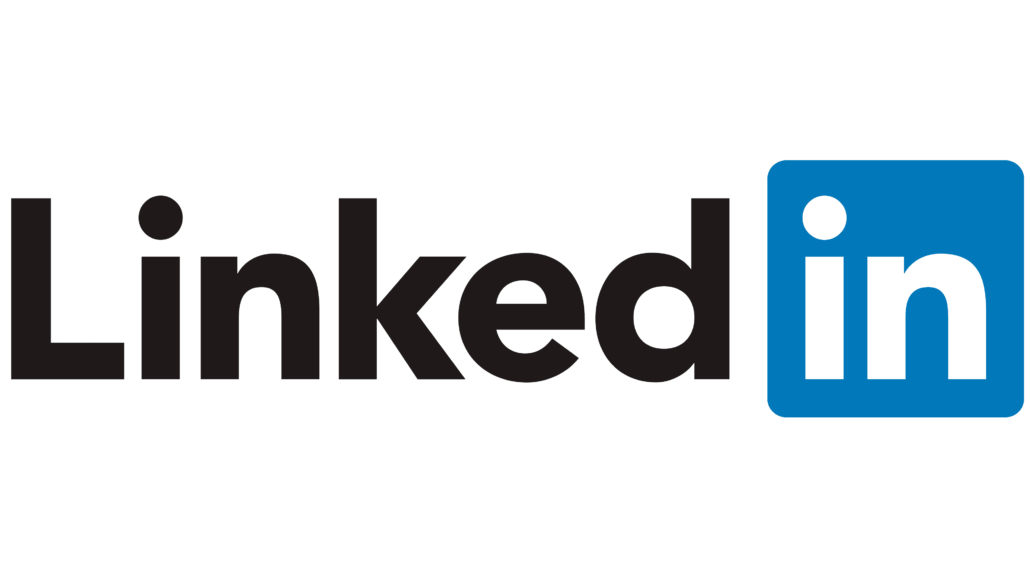 You can share your Record of Participation in the Certifications section of your LinkedIn profile, on printed resumes, CVs, or other documents.
Meet the world-class faculty
You will learn from world class instructor in this program from leading business schools and global corporates.
Professor Sacha Wunsch-Vincent
Dr. Sacha Wunsch-Vincent is Head of Section, Economics and Statistics Division, and co-editor of The Global Innovation Index (GII) at the World Intellectual Property Organization (WIPO), Geneva.
He joined WIPO as Senior Economist in 2010 to help set up WIPO's economics work. under the Chief Economist. Before joining WIPO, he was an Economist and Co-Leader of the Innovation Strategy Project at the OECD Directorate for Science, Technology, and Industry. Prior to that, he was the Swiss National Science Fellow at the Berkeley Centre for Law and Technology, University of California, Berkeley and the Peterson Institute for International Economics, Washington, D.C.
He has 77 publications to his credit, and he is currently preparing Harnessing Public Research for Innovation in the 21st Century: An International Assessment of Knowledge Transfer Policies, a book with Anthony Arundel and Suma Athreye for the Cambridge University Press.
Dr. Sacha holds a Master of International Economics.
Professor Alice Li
Alice Li is the Executive Director of the Center for Technology Licensing (CTL) at Cornell University. She oversees all aspects of technology management, marketing, license negotiation, outreach, and CTL activities to facilitate new venture creation in its services to all Cornell campuses and colleges.
Alice has 14 years of experience in university technology transfer. She was the Director of Licensing of the Ithaca office from 2011 to 2014, providing mentorship for licensing professionals in intellectual property protection, license negotiation, and spearheading new commercialization initiatives. Alice joined CTL in 2002 and started with hands-on management of invention portfolios, negotiations of complex deals and engagement with start-up companies. Alice obtained her Ph.D. from Cornell University and B.S. from Tsinghua University. She is also an inventor and patent holder. Alice has been a Certified Licensing Professional since 2010
Program Structure
During the program you will have the chance to learn from world class faculty through live virtual lectures delivered from the USA on the Igesia learning platform. You will interact with industry executives and better understand ongoing trends in Indian and global business. You will be given the opportunity to work in groups on projects of relevance to your business contexts.
Orientation
You will be welcomed to the program and start connecting with fellow participants in the program and get an overview of the forthcoming sessions. You will also start forming teams and start considering questions to explore in your customized project work.
Module 1
Intellectual Property Rights (IPR) in a disruptive era
The expanding scope of intellectual property in the context of increased role of AI in today's world is discussed here. This module looks at IPR with a holistic approach on patent inventorship and ownership, copyright and designs related authorship and ownership issues. It describes the complexity in IPR protection and infringement amidst complex, divergent, and evolving regulations. It helps to interpret the dilemma on application of IP laws to AI deliv-ered products and/or services.
Live Virtual Session with Industry Expert
Module 2
Commercialization Approach to IPR Valuation
This module provides an in-depth analysis on the legal and economic perspectives of an IP asset in achieving a distinct and sustainable differentiation. It adopts case-based discussion on the vehicles of IPR commercialization, IP audit and IP due diligence. The module discusses the various strategic commercialization agreements and elucidates the circumstances that mandate an IP valuation and the underlying differences between the commonly used valuation methods.
Live Virtual Group Work led by Program Coach
Module 3
Integrating IPR: A Multi Domain Approach
This module dives deep into IPR in the context of Competition Law and its vital role in preserving the competitive structure of markets, competition, regulations and compulsory patent, copyright, design, and licensing norms. It enhances our appreciation on the complementary rather than conflicting relationship between competition law and intellectual property in driving innovation while fostering an environment of fair competition.
Live Virtual Session with Industry Expert
Module 4
Strategic IPR Portfolio management
This module examines the relevance of a strategic approach to IPR management in the realm of digital transformation and e commerce business arena with associated concerns on safeguarding the IP assets. It explores the necessity of a strategic mind-set to initiate and sustain IP branding, by developing the Intellectual Property Rights system in harmony with globalization of business and R&D bases.
Live Virtual Group Work led by Program Coach
Module 5
IPR Centric Corporate Governance
IPR centric corporate governance is a key mandate for India being a part of WTO and a sig- natory to TRIPS. This module discusses the role played by the Board of Directors must play a in driving transparency and accuracy in disclosure of a firms IPR assets and in building a sustainable, interdependent corporate governance framework addressing the varied inter- ests of the organization, associations, government bodies, investors while representing the interests of shareholders. It looks at corporate governance aspects like IPR ownership, polic- ing of IP regime, enhancing the IPR ownership capacity of an institution, obligation of confi- dentiality and patent documentation. It focuses on the governance approach to be adopted to promote collaboration and innovation while preserving one's own IPR assets.
Post Program
Record of participation from the University of California, Los Angeles (UCLA) Extension
+ Knowledge updates + Alumni Community + Social interactions