Innovation Management: Strategy and Execution
FOR EXECUTIVES
Gain the knowledge and confidence to successfully leverage the innovative potential of your organization
100% live lectures by faculty from top global schools
Integrated group work on real world projects
Record of participation from UCLA extension
Starts on
21 october 2021
Duration
8 weeks (Live Virtual)
Program Fee
INR 1,40,000
About the Program
Innovation has become critical for winning in the marketplace. Several forces of change including technological progress, demographic shifts, changing customer demands and global competition have increased the need for companies to excel in innovation. Enhancing the innovation readiness of firms requires a multi-faceted approach that touches upon all aspects of business strategy and a rigorous discipline in execution.
Innovation today extends from new products and services to include new business models and new ecosystems. Organizations have to innovate in both incremental steps and also be ready to leverage opportunities for disruptive innovation. Successful innovation strategies are born out of an innovative culture and an investment in creative people. Succeeding in a rapidly changing world will require both leadership in innovative products, services and business models and an inspirational leadership style to be bold, take risks and win in the marketplace.
What you will learn
The goal of this course is to provide an effective combination of theory and practice in the management of innovation. Lectures and case studies will provide a rich forum for in-class discussions. You will assemble key insights along three important dimensions
Creativity and ideation.
The program will describe approaches to enhancing creativity and the process of ideating new products and services. Approaches such as design thinking and Blue Ocean strategy will be highlighted as approaches to enhancing creativity and coming up with new products and service ideas
Innovative readiness
Companies have to work on multiple dimensions to enhance their innovation readiness. Investments in human talent have to be complemented by new processes and appropriate technologies
Innovation Leadership
Rigorous and disciplined execution is essential for innovation leadership. The program will outline the key essentials of managing the innovation process and also describe strategies adopted by different firms to drive innovation such as the creation of innovation labs and corporate ventures.
Upon completion of the program, you will be ready to apply your knowledge to lead strategic decision making to leverage AI technologies in your business.
Who should take this course?
This program is designed for a broad range of executives across industry sectors. Managers of all functions and senior executives can learn to effectively analyze, articulate and apply innovation management and leadership insights in their teams and organizations
This program will benefit you if
You are seeking to enhance the innovation readiness of your firm
You are interested to leverage the forces of innovation and disruptive change
You are keen to innovate in new product/service development and the creation of new business models
You want to identify specific tools and approaches for driving innovation in your firm.
You are a senior executive wishing to lead innovation within your organization
Record of Participation
Upon successful completion of the course, you will be awarded a Record of Participation from the University of California, Los Angeles (UCLA) Extension
Share on LinkedIn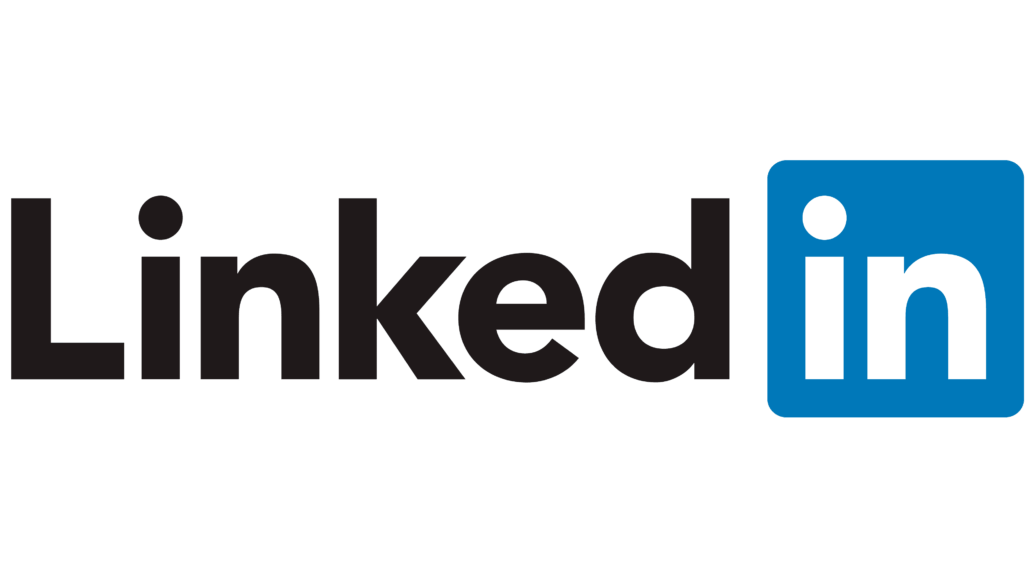 You can share your Record of Participation in the Certifications section of your LinkedIn profile, on printed resumes, CVs, or other documents.
Meet the world-class faculty
You will learn from world class instructor in this program from leading business schools and global corporates.
Professor Bruno Lanvin
Dr Bruno Lanvin is the President of the Smart City Observatory. He is also Executive Director of INSEAD's Global Indices, founder and CEO of D&L Partners, and co-founder and director of Portulans Institute. He has exercised senior responsibilities at the World Bank and in the United Nations
Since 2002 he has been co-authoring the Global Information Technology Report (INSEAD-World Economic Forum); he is currently the co-editor of the Global Innovation Index Report (INSEAD-WIPO-Cornell University); he was the founder of a significant number of other key global indices and reports, including the Global Talent Competitiveness Report (GTCI), the Smart City Index (SCI) and the PICSA Index.
Dr Lanvin holds a BA in Mathematics and Physics from the University of Valenciennes (France), an MBA from Ecole des Hautes EtudesCommerciales (HEC) in Paris, and a PhD in Economics from the University of Paris I (La Sorbonne) in France. He is also an INSEAD alumnus (IDP-C). A frequent speaker at high-level meetings, he advises a number of global companies and governments around the world on technology, innovation, talent and AI matters, and has been a member of numerous boards, including those of IDA (Singapore), ICANN, GovTech (Singapore), the Mohammed Bin Rashid Center for Government Innovation (United Arab Emirates), IP-Watch, and the Association for Accountability and Internet Democracy (EAAID), inter alia.
Prof Prashant Malaviya
Prashant Malaviya is Professor of Marketing and Senior Associate Dean of MBA Programs. He came to Georgetown in 2008 after nine years at INSEAD, France. Prior to INSEAD, he held an appointment at the University of Illinois at Chicago, and visiting professorships at the Wharton School, as the Titan Industries Professor at ALBA Graduate Business School in Athens, Greece, and at the Kellogg School of Management. Professor Malaviya is a Consumer Psychologist by training and received his Ph.D. from the Kellogg School of Management at Northwestern University.
His research focuses on understanding how consumers use information to make product judgments and consumption decisions. His research has been published in leading marketing journals including, Journal of Consumer Research, Journal of Consumer Psychology, Journal of Marketing, Journal of Marketing Research, Journal of Personality and Social Psychology, and Psychology & Marketing. He has taught courses to Executives, MBA and Undergraduate students on marketing management, marketing strategy, brand management, customer focus, consumer behaviour, and related topics. He was awarded the Emerald Citation of Excellence for publishing "one of the top 50 management articles in 2007," was a finalist for the Best MBA Core Teacher award at INSEAD and was named Outstanding Reviewer by the Journal of Consumer Research. He currently serves on the editorial review board of the Journal of Consumer Psychology. Prior to entering the world of academia (and consumers), Professor Malaviya worked in India as an engineer at Tata Motors and as a marketing analyst at Nestlé.
Professor Soumitra Dutta
Soumitra Dutta is a Professor of Management at and the former founding dean of the SC Johnson College of Business at Cornell University, New York. He is the founder of the Global Innovation Index, published by the World Intellectual Property Organization and was the co-editor of the Global Information Technology Report, published by the World Economic Forum – two influential reports in technology and innovation policy. He is also the founder and President of Portulans Institute, a non-partisan nonprofit research and education institution based in Washington DC.
Dutta is on the global boards of Sodexo and Dassault Systemes. He is also a member of the Shareholder Council of Chicago-based healthcare consulting company ZS Associates. Dutta is a member of the Davos Circle, an association of long-time participants in the Annual Davos meeting of the World Economic Forum. He was the co-chair of the World Economic Forum's Global Future Council on Innovation Ecosystems. He is also the Chief Academic Advisor to the Artificial Intelligence Forum of the Confederation of Indian Industry).
Kiran Mani
Kiran Mani is the Managing Director for Google's Global Client & Marketing Partnerships in Asia Pacific & Japan. He is based out of Google's regional headquarters, in Singapore. Kiran has been with Google for 11 years, prior to this assignment, he led Google's global retail practice, based out of Mountain View, California.
Kiran is a qualified Public Accountant and a Chartered financial Analyst. Prior to Google, Kiran founded and sold a Startup- "Fosbury Flop" – An ad-tech platform to crowd-source marketing solutions – creative, media & services. And before that, he oversaw Brand, Marketing and Operations at Microsoft India and was the VP of Systems Marketing for IBM Asia Pacific, based in Singapore. Kiran is an active investor and advisor to start-ups and Venture Capitalist firms focused on technology, digital transformation and emerging markets.
Outside of work, Kiran is a father to two adorable girls, has lived in nine cities across three continents, speaks five languages, has a love for motor-bikes and has trekked the Everest base camp – twice! He dedicates time to practice and teach mindfulness and meditation – He believes the worlds of compassion, fun and serious business should co-exist to create true lasting value.
Rafee Tarafdar
Rafee Tarafdar is the Senior Vice President and Chief Technology Officer of the Strategic Technology Group at Infosys. At Infosys, he founded and scaled from zero, a new business capability unit – Strategic Technology Group. A 3500+ global team of passionate technology leaders, full stack architects and programmers working on the most complex and advanced digital, cloud and AI programs for G2000 enterprise clients of Infosys and Infosys platforms. Under the visionary leadership of Nandan Nilekani (co-founder and chairman of Infosys), he led Infosys's own transformation to be a digital native and become a Live Enterprise, that is continuously evolving, learning and is sentient. Infosys is now monetizing the transformation approach & platforms developed as part of their transformation to become thought partners of clients, drive IP & platform led differentiation and win significant new business. He is responsible for driving the architecture and technology strategy for all the strategic industry and technology platforms (Finacle, McCamish, Stater, Edge & Live Enterprise Suite) at Infosys. Over a career spanning 23+ years in IT industry, he has worked with fortune 500 organizations in consulting & driving large scale business transformation, architecting and building products, platforms and helping turnaround high risk programs. He is very passionate about technology and how technology can be used to drive business transformation & innovation. He is a speaker and writer on mainstream and emerging technology trends (Infosys TechCompass), Modernization, Enterprise AI and Platform engineering. He lives and works out of Bangalore, India.
Nicholas M. Donofrio
Mr. Nicholas M. Donofrio is a 44-year IBM veteran who led IBM's technology and innovation strategies from 1997 to 2008 as senior vice president of technology and manufacturing and as executive vice president for innovation and technology. Before his retirement in 2008, Mr. Donofrio was responsible for IBM Research, Governmental Programs, Technical Support & Quality, Corporate Community Relations, as well as Environmental Health & Product Safety. He also led the development and retention of IBM's technical staff. Additionally, Mr. Donofrio served as vice chairman of the IBM International Foundation and chairman of the Board of Governors for the IBM Academy of Technology. He was elected an IBM Fellow, the company's highest technical honor, in 2008.
In 2008, Mr. Donofrio received the U.S. National Nuclear Security Administration's Gold Medal, the first presented to a non-U.S. government employee. The same year, he received the National Security Agency's Director's Memento of Esteem for substantial contributions to the Department of Defense. He was selected one of BusinessWeek's 25 Top Innovation Champions in 2006. IndustryWeek named him Technology Leader of the Year in 2003.
A holder of seven U.S. technology patents, Mr. Donofrio is a fellow of the UK-based Royal Academy of Engineering, the American Academy of Arts and Sciences, and the IEEE. In 2010, he was named a member of the U.S. Secretary of Energy Advisory Board. He is a member of the U.S.-based National Academy of Engineering; a member of the board of directors of the Bank of New York/Mellon; a member of the Republic of China's Advisory Board of Science and Technology; a member of the board of trustees of Rensselaer Polytechnic Institute; a member of the board of directors of Liberty Mutual; a member of the board of directors of AMD; and a member of the board of managers of Delphi Automotive LLP.
Sherrey Chng
Sherrey spent the past 20+ years building a unique versatility of experience in both Integrated Marketing and Supply Chain Management in the US and APAC region working for DHL Express, WPP owned advertising and marketing agencies, Carlson Companies and Havi Global Solutions.
She has designed & developed world-renowned loyalty programmes including KrisFlyer (Singapore Airlines), PPS Club, Delta SkyMiles & Starwood (Starwood Hotels & Resorts) and was a lead marketing consultant for the Genting Group in their successful bid for Sentosa Resorts World.
Sherrey has pioneered performance marketing practice and part of a digital transformation team with DHL Express, pioneering their digital university and digital lab, as well as spent 6 years incubating and growing 2 e-commerce businesses. At Havi Global Solutions, she was the region's lead for the supply chain of McDonald's Happy Meals and new food introduction, handling a budget of $520million, including achieving 100% on-time project management of 3.2 billion toys annually across markets in APMEA. Sherrey is a certified John Maxwell leadership trainer, speaker and coach.
Prof Jens F. Meyer
After several years in finance/banking and in the legal field Jens joined the academic community at Insead, where in the 90s he cofounded CALT – the Centre of Advanced Learning Tech (one of the first of its kind), in the 20ies co-lead INSEAD Online and later served as INSEAD's AMP programme program director.
Around 2010 he headed over to CEDEP to initially serve as Managing Director and later as its Dean (CEDEP – a private community of international corporations on the INSEAD campus). He left CEDEP by the end of 2018 to focus again on the practice in and around the classroom and to explore how modern pedagogy can be put into practice. During the pandemic Jens had the honor to lead GBSN's (The Global Business School Network)'s "Teach the Teachers" online seminar series.
Together with Jason Hunter, Jens developed, edited, and published a B2B centric update of the Blue Ocean Strategy frame and methodology (accessible under B2Bos.io)
Prof Jose-Luis Alvarez
Jose Luis Álvarez is Senior Affiliate Professor of Organisational Behaviour at INSEAD. He teaches in the MBA Program (where he received three times the Best Teacher Award) and mostly in executive education programmes, where he has also received several teaching and directing recognitions. He serves as academic director of the Leadership Transition Programme and the Leading for Results Programme. He is also the Academic Director of INSEAD's Corporate Governance Center. Professor Álvarez was a Visiting Professor at the Harvard Business School and at Cambridge University.
Professor Álvarez holds degrees in Law and Philosophy from the University of Barcelona, an MBA from IESE Business School, a M.A. and a Ph.D. in Organizational Behavior from Harvard University. His research has been published in the MIT-Sloan Management Review, European Management Journal, Organization Studies, Organizations, Corporate Governance, and he has published six books, on corporate governance, senior executive careers and the political facets of the managerial work. His book Sharing Executive Power: Roles and Relationships at the Top published by Cambridge University Press was selected as one of the top three books in 2007 by the Academy of Management.
His consulting experience has focused mostly on issues of corporate governance, organisational design and change.
Aroop Banerjee
A professional from the Indian Air Force (IAF) with 33 years of experience of which 10 years have been in L&D having trained over 19,000 professionals spanning over 22,000 hours. I am an MBA from Faculty of Management Studies, Delhi University, National Accreditation Board for Education and Training (NABET) certified trainer for "Train the Trainer" programmes, Scottish Qualifications Authority (SQA) certified Soft Skills Trainer and National Federation of Neuro Linguistic Programming (NFNLP) USA certified Neuro Linguistic Practitioner
Program Structure
During the program you will have the chance to learn from world class faculty through live virtual lectures delivered from the USA on the Igesia learning platform. You will interact with industry executives and better understand ongoing trends in Indian and global business. You will be given the opportunity to work in groups on projects of relevance to your business contexts
Orientation
You will be welcomed to the program and start connecting with fellow participants in the program and get an overview of the forthcoming program. You will also start forming teams and start considering questions to explore in your customized project work.
Module 1
Landscape of innovation management
This first module of the course will present a broad overview of trends and directions in innovation management. Key drivers of innovation will be described including technological disruptions, changing millennial expectations and intensifying global competition. Relevant approaches will be described and their practical implications in different business domains will be explored.
Live Virtual Session with Industry Expert
Module 2
Market and technology driven innovations
Innovative products and services can arise from either leveraging fundamental technolog ical breakthroughs or by understanding the needs of customers which are new or unmet. Specific tools and techniques that can be used to identify such innovations will be described in this module.
Live Virtual Group Work led by Program Coach
Module 3
Business model innovations
This module of the program will focus on how organizations can build new business models to win in the competitive global marketplace. Firms have to creatively integrate customer needs within a flexible ecosystem of partners and competitors for successful innovation.
Live Virtual Session with Industry Expert
Module 4
Building an agile and learning organization
Succeeding in innovation requires a flexible and agile organization. Organizational silos have to be broken down and cross-functional team work encouraged. Processes have to become flexible based on data based experimentation. Learning has to be designed into the DNA of the organization
Live Virtual Group Work led by Program Coach
Module 5
Winning with innovation
This concluding module of the program will focus on enhancing the innovation readiness of your firm. You have to be prepared to leverage disruptive trends in technology and society to innovate and win in the global marketplace. You will explore how you can provide the vision and lead the change to achieve these goals.
Post Program
Record of participation from the University of California, Los Angeles (UCLA) Extension
+ Knowledge updates + Alumni Community + Social interactions